Black Buffalo Records drops Calgary-based bRavenous project Flaunting Imperfections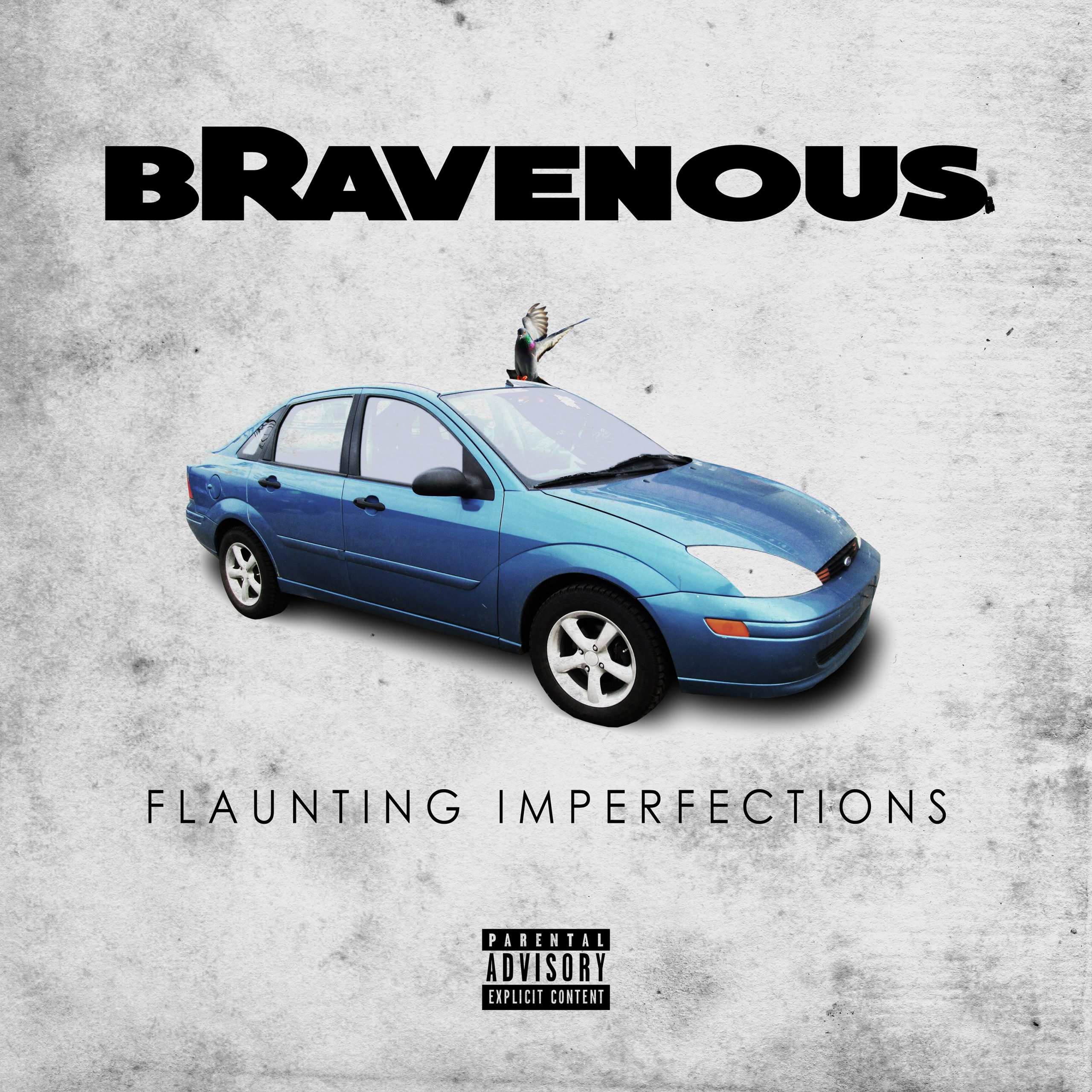 Flaunting Imperfections, the fifth studio project from Halifax native, and Calgary-based boom bap emcee bRavenous drops June 25 on Black Buffalo Records. The digital release marks the first BBR release for bRav, his first full-length since 2020's Between the Lines.
The album features production from Uncle Fester, DK, Makemdef, Nocknock, Loophole and Eng with a collection of top-tier features including Ghettosocks and NY hip hop legend Sadat X (Brand Nubian) on lead single All Those. bRav also enlists frequent collaborators Christ Sampson, Hermitofthewoods, Sean Juan, Max Deuce, Black Buffalo artists Tachichi, Sean One, and Badmouth Entertainment co-founder Broc Hamilton.
The project marks a more mature emcee coming into their own as a lyricist while staying true to his cypher-developed rhyme-style.
"It's important to stay abstract as an artist, but, my rhymes are inspired by life's ups and downs, who I am, and this project marks a more humble bRav," he said. "That said, for those who have followed me, the battle tracks remain and this album offers a little something for everyone."
The classic boom bap sound is well-entrenched throughout the project. Calgary-local collab track Won't Stop, with Dragon Fil Empire DJ Cosm trading cuts with Fester over a strong horn sample, highlights the maturity of bRav.
'Was in a panel van chilling / dreamed of making millions / changed the channel / now I'm chasing brilliance.'
Buy now at BlackBuffaloRecords.ca: https://blackbuffalorecords.ca/product/brav-flaunting-imperfections/
About bRavenous
bRavenous is a Canadian hip hop artist born and raised in Halifax, Nova Scotia. Originally a member of the group CVG in the early late 90s and early 2000s, he has since gone on to release numerous solo albums under Badmouth Entertainment with co-founder Broc Hamilton. During his 20-year career bRav has performed alongside many notable acts including Mobb Deep, MOP, Rahzel, Classified, The Outlaws, Cypress Hill, Swollen Members, Celph Titled, Ill Bill and Moka Only.
About Black Buffalo Records
Black Buffalo Records is a Halifax, Nova Scotia-based independent record label and online record store specializing in hip hop, soul, and reggae releases on vinyl, cassette, digital, and video.